Start date for my vegan keto beginning -14th August Monday
Start weight 87 kilos
Vegan Keto Beginning Week 1
I have to say first up that I am a transitioning vegan, but I am excited to be on my vegan keto beginning. When I was in my teens, I became a vegetarian. Much to my father's horror he absolutely refused to allow anyone under his roof to eat margarine. So I got used to dry bread.
When I lived in Sri Lanka for nearly 4 years, I ate only fruit for nearly 2 years. Then my husband wore me down, he kept reiterating it was unhealthy because I wasn't getting all the vitamins and minerals I needed.
So I come from a vegetarian background, but vegan keto is another matter.
The Challenges
I love my cheese. There I've said it! Somehow or other vegan cheese just doesn't cut it for me. So I may fall off the wagon from time to time, but I won't fall off the wagon of keto. As we have said there are no half measures as far as keto is concerned. You are in a ketonic state or you are out of it.
I am very glad that Kathy has already been doing this for a fortnight as I am looking after someone who is bed bound and I don't have the time to experiment with recipes. Fortunately, Kathy is a fantastic cook and always willing to pass her knowledge on.
I am starting without having a lot of the vegan pantry staples I haven't got any hemp seeds and I haven't got any low carb sugar and no cacao butter. Luckily I also have a cupboard full of a wide range of nuts and seeds. Almond butter, cashew butter, macadamia butter, Brazil butter or peanut butter, will all be on the menu.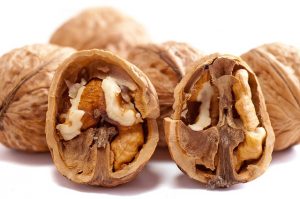 I have always made my own jars of nut butter so I am absolutely certain there are no added sugars. They are super easy to make. Take your favorite nut or a combination of them. Blend them for about eight minutes and then add a few teaspoons of olive oil. Job done –  simple really.
Hopes for my Vegan Keto Beginning
I know that a low carb diet works because I remember the original – the Scarsdale Diet in the sixties. It worked because it restricted calories. The basis of  The Scarsdale diet was eating 43% proteins, 22.5% fat and 34.5% carbs!
In the 21st-century we now know that's far too much protein and not enough fat for this diet. It was revolutionary when it first came out because he was restricting carbohydrates rather than calories.
If you think I am showing my age I am- I am 62. Very healthy but fat. I was a size ten English size for many years until my husband got cancer.
He had to eat his way through chemo and I ate with him Now I am an 18 verging on a size 20. So in effect in two years I have doubled in size. Despite running up and down the stairs of a big house all day, the weight is taking its toll. I am feeling fat frumpy and unfit. However, my weight is not my main concern. Health and fitness are my main issues, and always will be. I want to grow old as fit as I possibly can be.
The fears for my vegan keto Beginning
My biggest fear is that I will have a limited amount of food because I neglected to order my pantry goods in time.The good thing though is that Kathy started about two weeks before me, So for the time being she can help me with plan B's.
I have yet to make my own coconut flour but I have the coconut flakes. Kathy and I have the same taste and generally the same idea about food and nutrition. The only way we differ as far as I know is I will not eat coconut oil and Kathy loves it.
During my years in Sri Lanka, I ate eggs fried in coconut oil. I smelled coconut oil frying everywhere and it was not a pretty smell. I know eating eggs won't be a problem now– But I did say I was a transitional vegan.
So I am not a fan of coconut oil and I do think there are purer oils to use. Generally, I use Olive oil which is my favorite and reflects the fact I lived in Spain for 28 years. My second favorite is cold pressed rape seed.
My objective this week is to try and experiment with foods and recipes and I want to try and lose a little weight. Let's get on with it. First I am heading here So that I can write my recipes and check carbs before cooking.
As I embark on my vegan keto beginning, I also fear to be hungry. Kathy said she was starving in her first week as she adapted.
Looking Forward  My vegan Keto Beginnings
My new dehydrator is coming from America, and I have an amazing recipe for beetroot crackers I am dying to try. Eventually, I am going to transition to 80 percent raw food and twenty percent cooked. This I think will help me to transition to totally vegan. The taste of fresh clean unprocessed food.
I am an adventurous cook who has lived on four continents as a chef. Although I love food it is only a love for good food. Fortunately eating processed food is my idea of hell so I don't envision a problem there. I can count on my fingers the times I have cooked with process food in my life.   LOL I have to be one of only half a dozen people in the world who has never been in a Macdonald's.
I cook everything from scratch every day. If I am really pushed for time I put a large casserole in the oven and serve it with crusty homemade soda bread. Now a no no. I am not going to waste energy on the things I can't eat I am going to go forward and see what I can enjoy and put my stamp on it.
Week 1 Results
Day
Net Carbs
Fat Percentage
Monday
19.4g
89%
Tuesday
15.5g
93%
Wednesday
22.3g
33%
Thursday
13.4g
44%
Friday
22g
30%
Saturday
13.7g
71%
Sunday
1.7g
44%
Total 108g
Total 404g
Average 15.4g
Average 57.71